Memories Carved in Stone, Love Etched Forever.
A Tradition of Timeless Tributes
Crafting Legacies, One Stone at a Time
For over a century, beginning in the historic year of 1894, Ketterhagen Memorials has stood as Wisconsin's beacon of memorial artistry. From the shores of Lake Michigan to the heartlands of Elkhorn, our showcases shimmer with an unparalleled selection of granite, marble, and bronze memorials. But beyond the material and design, our essence lies in the stories we etch. Each memorial, be it for a beloved family member or a treasured pet, is curated with personal guidance, culminating in a masterpiece that offers both solace and celebration. Here, with a promise of eternity, your memories are carved into legacy.
Spanning beyond our foundational roots in Burlington and Elkhorn, Ketterhagen's commitment to excellence resonates across Southeastern Wisconsin and stretches into the heart of Northeastern Illinois. And in Kenosha, the legacy continues, strengthened by the indomitable spirit of Bosman Monuments—a testament to our shared values and dedication. Our footprint is large, but at our core, we remain a family-owned business. This duality allows us to offer expansive reach without sacrificing the intimate touch and personalized service our clients have cherished for over a century. From the moment you step into any of our locations, you're more than a customer—you're family. And for us, family means unmatched quality, heartfelt service, and a pledge to honor your loved ones in the most distinguished manner.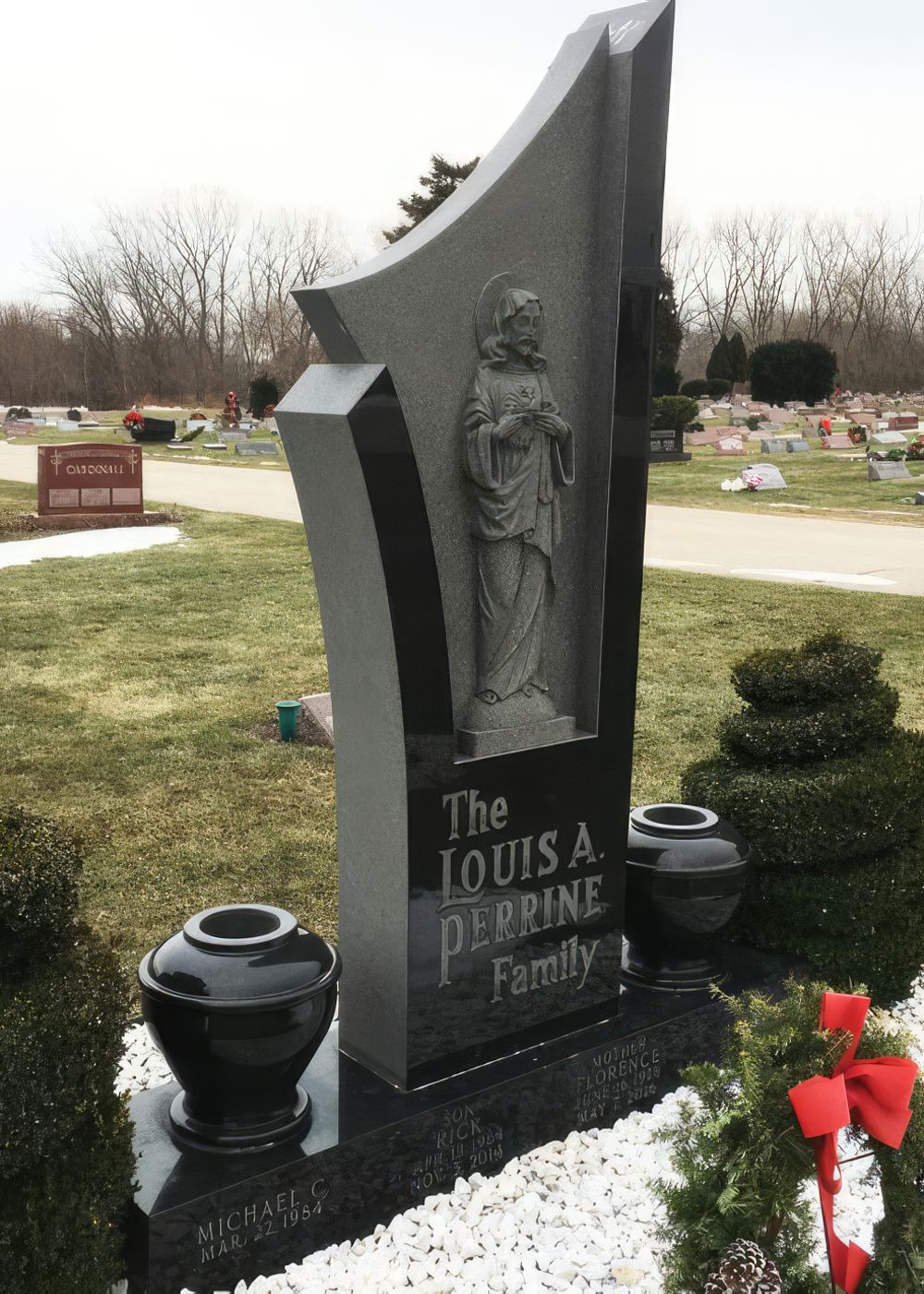 The Bosman Legacy: An Ode to Authentic Craftsmanship
Where Integrity Meets Inimitable Artistry.
When Ketterhagen Memorials embraced Bosman Monuments into its family, it was a fusion of two legacies, both champions of authenticity in the realm of memorial creation. At the heart of the 'Bosman Difference' lies an unwavering dedication to pure, untainted craftsmanship. Where most monument companies might resort to shortcuts, Bosman stands apart, refraining from artificial coloring or compromising engraving processes. Bruce Bosman, with his discerning eye, famously equated such shortcuts to "the monument equivalent of junk food." In the sprawling expanse of Kenosha, where the Bosman name still proudly stands, this commitment to genuine artisanship is palpable. Families can take their time, communicate from afar, and rest assured that the monuments they choose are sculpted with both heart and hands, devoid of any compromises. As we march forward under the united banner of Ketterhagen and Bosman, this dedication to authenticity and the respect for family choices remains our guiding star.